Overview
Our Family Centres offer Residential and Non-Residential Family Assessments for parents with behaviour or lifestyle concerns which may present a risk to children in their care. This includes:
Working with parents who misused drugs and alcohol
Parents or families with a history of domestic abuse
Young and inexperienced parents and young care leavers who may be first time parents
Parents with a learning disability or difficulty
Parents with mental health needs
Parents with relationship difficulties
Emergency placements as a result of a Court Hearing
Pregnant mothers can be admitted prior to the birth of their child and interpreters can be arranged for parents who do not speak English as their first language.
PAMS Assessments for parents with Learning Difficulties
We have a wealth of experience in working with parents who have learning difficulties. The PAMS Assessment (Parent Assessment Manual) was developed by Dr Sue McGaw, a nationally renowned Clinical Psychologist in the field of working with parents with learning disabilities. Several of our Social Workers are PAMS trained and staff are experienced in using it.
Our Family Assessment Process
We offer thorough, robust, evidence-based assessments within a nurturing environment. Rated Outstanding in our last three Ofsted inspections at our centre in Barnsley, our assessment process is a supportive yet rigorous one. We aim to identify and build on existing strengths and support the acquisition of new skills.
Our parenting assessments are carried out at one of our Family Assessment Centres, affording staff the opportunity for detailed and sustained observation. Day assessments can also be facilitated.
Experienced Social Workers ensure that the assessments and the support offered are tailored to the individual needs of each family. Our Support Workers will help to support and guide each family to ensure that they understand the process, develop their parenting skills and have the best opportunity to demonstrate their parenting ability.
We provide tailor made Parenting Assessments which are family-centred and take account of each family's individual learning needs. The team have developed creative ways of helping parents to learn and develop and are experienced in working with parents who have a range of needs, including varying degrees of learning difficulties.
Safeguarding and child welfare
Our Parenting Assessments are individually tailored according to the needs of the family, with a focus upon 'the Framework for the Assessment of Children in Need and their Families' and the parents' ability to safeguard and promote the welfare of their child. The well-being of the children is our primary and paramount focus throughout the placement and assessment. We ensure that the baby or child's needs are met throughout and that the baby or child's welfare is promoted and safeguarded.
Dedicated Assessment Centres
Our parenting assessments are carried out at our Family Assessment Centres and can be done either on a residential or day-assessment basis, depending on the individual circumstances of the family. Each centre offers high quality accommodation, being situated within a residential area and close to the respective town centre. Each Family Assessment Centre has a wide range of local amenities including good transport links and a range of other services.
Our Social Workers and support team work together to support parents and provide thorough, evidenced based assessments. However, the safety and needs of the baby or child remain our paramount focus.
In addition to community assessments, Twenty Four-Seven can undertake outreach work to help facilitate a smooth transition for families moving from our Centres into the community.
Talk to our team
Barnsley – 01226 786 247 and speak to our Registered Manager.
London – 0208 341 1255 and speak to our Registered Manager.
Referrals
Call: 07538 509 150
email: referrals@tf-7.co.uk
We aim to give you a decision within 24 hours once we receive your referral. A Manager will respond to you as soon as possible and will make a decision based on need, risk and the current group dynamic.
How to Refer
'''Staff have been excellent in helping to ensure that effective multi-agency working is taking place. They have made appropriate referrals to support the child and her parent whilst also maintaining contact with all agencies involved''Social Worker
Stakeholder Communication and Reporting
We ensure we maintain regular and thorough communication with professionals. Summaries are prepared on a weekly basis, documenting observations and events. Progress review meetings take place on a monthly basis and reports are prepared for each meeting. The Final Report follows the Framework for the Assessment of Children in Need and their Families' and draws all information regarding the assessment together.
Team Experience and Multi-disciplinary working
Experienced Social Workers
Support Team
Multi-disciplinary working
Dedicated to continuous improvement
Outstanding Quality of Care and Assessment
We have been rated Outstanding in our last three Ofsted inspections in Gawber Road, Barnsley, South Yorkshire; comments from the Inspector include:
"Robust, fair and in-depth evidence-based parenting assessments are undertaken; these prioritise the needs and safety of children within a nurturing and supportive environment."
"The staff team has a wealth of experience and works closely with parents to safeguard them and their children."
"Parents and children's life experiences improve tremendously through the direct work, advice and guidance and new opportunities provided during their assessment."
"Parents are consulted every day about their parenting assessment. They are given the opportunity to express their views through a range of approaches that include verbal and written feedback, residents' meetings, exit questionnaires and their evaluation of the staff team."
"The manager's inspirational style creates a culture of continuous improvement. This makes the parenting assessments individually tailored to each family's needs."
"Staff research new ways of working that are then incorporated into their practice. This improves the quality of their parenting assessments. Additional training for staff in the exploration of the influence of gender in assessment, new approaches to domestic abuse and motivational interviewing further enhance an already well-trained, diverse and stable staff team."
"The staff recognise the importance of multi-agency working with health, social care and the judiciary. These close working relationships provide parents and children with an abundance of expertise to ensure that their children are kept safe from harm."
Locations
Gawber Road, Barnsley, South Yorkshire
Gawber Road, which is a registered Family Assessment Centre for parents offering Independent Parenting Assessments within a 24 hour supportive and safe residential environment or on a day basis.
Make a
Referral
Details
Gawber Road comprises of two adjacent family homes for six families, and is based close to Barnsley Town Centre and the hospital, and is easily accessible from the MI or public transport.
The overall aim of the family centre is to assess the parents abilities to provide adequate and appropriate care to their baby or child, and to make well informed, evidence based recommendations for the future requirements to safeguard the baby or child. In order to do this, part of the assessment is to support parents to identify and understand any issues of concern and support them in making necessary changes in their parenting and lifestyle.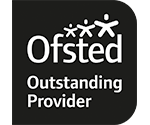 Make a
Referral
Duckett Road, London
A large Victorian house, on a quiet residential road in the heart of the community in Haringey, London.
Make a
Referral
Details
Duckett Road is a typical family house where the main focus of work is to assess Parenting Skills. This may be on a residential basis in which a maximum of five families can be resident; have their own en-suite bedroom, kitchenette and share large communal facilities.
Duckett Road has been refurbished to an extremely high standard. All rooms have en-suite bathrooms and a small kitchenette. They have modern, child friendly furniture and despite the high quality decorations and furnishings, the house still remains a homely feel. There are two large and bright communal areas; a lounge and kitchen diner, as well as a sensory room to aid babies and children's development. There is also a safe outdoor area for play.
Make a
Referral